exciting start to district play for girls soccer
Our lady Warriors soccer teams started off their district season with wins! The first district games took place at home January 27th against the Seguin Matadors. Both JV and varsity won 8-0.
"I wasn't scared because we were playing Seguin so we knew they were gonna be an easy game and we were gonna close them out," Katie Booze said
The JV team played a strong first half, ending the first half 5-0. During that first half there were amazing plays from Katie Booze #20, Kat Warren #31, and Ade Anglin #24. In the second half plays included Kyra Ketcham #18, Olivia Flores #9, and Chole Segura #1. When the second half was coming to an end the last goals of the game were scored by freshman Andi Lantz, sophomore Avery Pollard and sophomore Elizabeth Osuga, finishing the game off 8-0. 
"I was super excited we usually get told how the team is gonna play against us so we knew this was gonna be a pretty easy win for both JV and Varsity so we just went out there and played our best," Kat Warren said.
Varsity's game started at 7:15 pm. In the first half, goals were scored by Ava Trevino #1, Sophia Ramirez #6, Emma Jones #23, Zea Gonzalez #10, and Yza Gonzalez #15 making the score  going into halftime 5-0. Plays within the game were made by Jade Chalker (defender), Maddie Price (defender), Ashtyn Hubert (midfielder), Sophia Ramirez (winger), Arienna Castro (midfielder), and Ava Trevino (forward). The second half of the game, the Lady Warriors had 3 more goals scored by Ariana Vazquez #3 and Alyx Shull #17 ending the game 8-0.
"Oh I was very excited actually not at all scared and I was gonna have fun with the game and we all felt pretty good after we took that win for opening our district season," Maddie Price said.
Leave a Comment
About the Contributor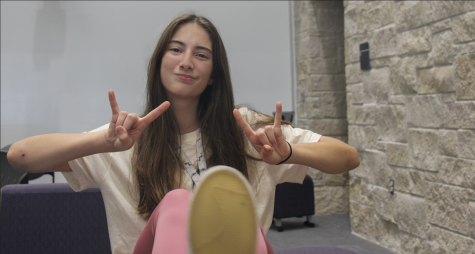 Stevie Rasmussen, Staff Reporter
Stevie Rasmussen is a freshman at Pieper High School. She is involved in volleyball and journalism. Stevie enjoys photography and the interview aspect...