That's a Wrap! Baseball season comes to an end
Our varsity baseball team, also known as "The Tejas Boys," played their last home game of the 2023 season on April 25th. This game was against our biggest rivals the Smithson Valley Rangers. 
Our Warriors lost 0-6, but they fought really hard against the Rangers. They started off strong with great pitches from #4 Aiden Nance. During the 5th inning, they put in #8 Aiden Shreve, a freshman, to pitch after Nance hurt his rotator cuff. After Shreve had one double play while pitching they put in another player #9 Barrett Leopold. 
The game was interrupted by a downpour of rain in the start of the 7th inning. 
"This game gave me so much adrenaline; and I think I did a pretty good job while I was out on the mound even when it started to rain," Barrett Leopold said. 
Though they lost by six runs, the team's outfielders #1 Jackson Hopper, #14 Caden Jacobson and #2 Jax Legrand had great catches and stops. 
"I don't know if you heard but when I came in after catching that 3rd out I would hear an easy catch for Caden Jacobson and it just makes me feel good you know," Caden Jacobson said. 
The catcher #7 Derek Martinez and basemen #13 Austin Shreve, #16 Reid Nicolau, #12 Corbin Talamantez also contributed with catches and defense. 
"I think we could've definitely beat SV. It seemed like the rain and crowd threw everyone off but that would've been a crazy game to win and end the season on," Corbin Talamantez said.
Leave a Comment
About the Contributor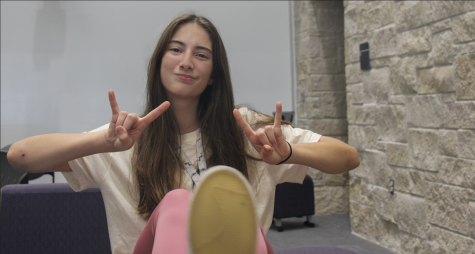 Stevie Rasmussen, Staff Reporter
Stevie Rasmussen is a freshman at Pieper High School. She is involved in volleyball and journalism. Stevie enjoys photography and the interview aspect...