UIL Academics offer big opportunities
Students are encouraged to join the UIL Academic team for their second invitational meet to be held on Saturday, February 11th at Boerne High School. This invitational is an opportunity for students to compete, extend their learning and develop new skills. 
UIL academics offer a chance to gain recognition, represent our school, add on to college resumes, and possibly pick up a much needed extracurricular activity.
"There is not a maximum number of events that you can attend;" said Mrs. Myers, "however, some tests are held at the same time, forcing you to choose which event you'd rather compete in."
The events and teachers who coach them include:
Number Sense – Mr. Williams (C223)

Calculator – Mr. Williams (C223)

Journalism, Ready Writing – Mrs. Wier (D318)

Current Events & Issues – Mr. Duke (A430)

Congress – Mr. Duke (A430)

Computer Applications – Mr. Burlingame (E206)

Computer Science – Mr. Burlingame (E206)

Literary Criticism – TBD

Spelling & Vocabulary – Ms. Cecil (B411)

Science – Mrs. Myers (C314)

Social Studies – Mr. Duke (A430)

Accounting – Mr. Williams (C223)

Math – Mr. Williams (C223)

Poetry/Prose – TBD

CX Debate – Mr. Duke (A430)

Extemporaneous Speaking – Mr. Duke (A430)
On January 14th, 21 members were present for the first invitational meet at Johnson High School, going up against several schools within our area. Despite being inexperienced compared to our long-time competitors, we had two students place: for Social Studies (10th), Ignacio Garcia and for Headline Writing (2nd), and Copy Editing (2nd), Quyen Nguyen.
The district meet will be held Saturday, March 25th. To qualify for regionals, students must place in the top three individually or have their team score the highest for an event. The second top scoring school for each event also qualifies as a wild card entry. 
For those who are interested, please contact Mrs. Myers, the UIL coordinator, or one of the coaches to sign up and receive more information. 
Leave a Comment
About the Contributor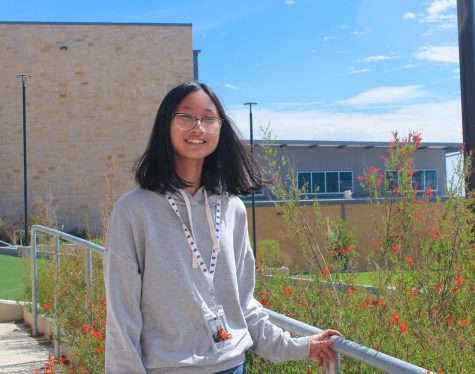 Quyen Nguyen, Staff Reporter
Quyen Nguyen is a sophomore (10th grader) at Pieper High School. She is involved in journalism and HOSA. Quyen enjoys the investigation and writing aspects...