Orchestra under pressure but prepared
With only two weeks left on the calendar, our Orchestras are preparing for the most intense contest of the year: UIL. Orchestra director Mr.Helsley has been intensely preparing for this event along with the Honors (similar to varsity) and Concert (similar to junior varsity) classes.
"We have been holding multiple rehearsals after school, picking apart the music bit by bit and perfecting it in order to get good scores for this performance," one orchestra student said.
When in a UIL competition, three judges give performers a score from 1-5, with 1 being superior and 5 being terrible.
Last year, both the Honors and Concert orchestras received twos, which makes the kids strive toward the idea of being better and receiving ones to show their growth.
"I have never had a more prepared class than I have this year," said Mr.Helsley. "This group of kids have been working really hard towards sweepstakes, and as long as we don't hit any of those 'out of the blue' snags, we should expect to bring home ones this year."
Time is of the essence with these kids. By the time UIL rolls around, the kids will have over twenty two hours of after-school practice. With class time that is about 45 hours of practice over the past month, which does not include at home and before school practice and lessons.
"We only have three more school days until Pre-UIL and ten until the real deal. I feel like with the amount of preparation we will squash the competition," Lauren Mongold said.
Even though the stress of UIL is very real, orchestra students are having fun in class and see this competition as a fun way to show their skill and love for music.
"Orchestra is a place where I can play freely; and, if we win this competition, it makes you feel more confident in yourself and fellow orchestra members- that other people can see our true talent," said Tai Mohlke, a leading violinist in the concert Orchestra.
Concert day is the 21st for any students who want to come and listen to what the orchestra has put together. And let's wish good luck to the musicians as they head off to UIL!
Leave a Comment
About the Contributor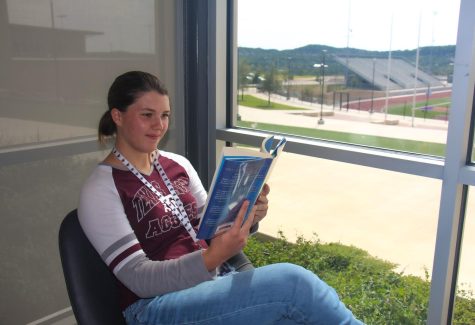 Isabel Walton, Staff Reporter
Isabel is a sophomore at Pieper High School. She is involved in orchestra and Journalism. Isabel enjoys the hard work of photography and the excitement...