Celebrating our counselors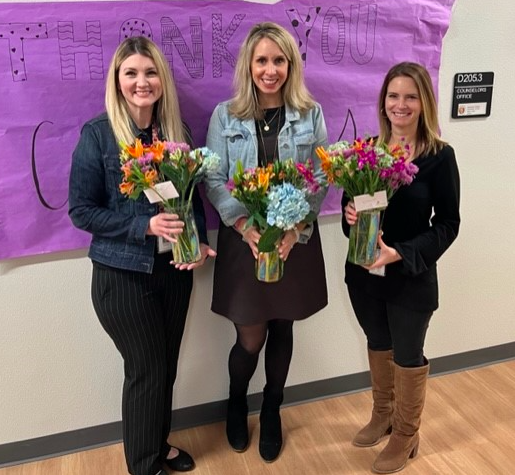 We are celebrating Counselor Appreciation Week and recognizing the important role that our school counselors play in students' lives. Our four counselors here at Pieper High School, Kristen Guerra, Natalie Gates, Katherine Tolbert, and Misty Cantrell (academic and career advisor) have done so much to support the students. 
"The counselors have good advice and have helped me navigate through high school," Eleanor White said. 
"I love how kind and generous the counselors are," Cydnee Carden said. "They're always there for us."
 To honor the counselors, we wanted to learn more about them as people. Here's what we've found:
What do you love about being a counselor?
I love working with students each day and seeing their growth over their 4 years in high school! – Mrs. Guerra
I love to help students discover their passions in life. – Mrs. Gates
I love working with students, and watching them grow throughout high school. I love being able to assist with academic questions/guidance, as well as being a support socially and emotionally for my students! – Mrs. Tolbert
What I love most about my job is the time I get to spend with students. I want to make sure each and every student feels supported during high school, from their 1st year to their last. I love helping students find the steps they need to become happy, successful, independent adults! – Mrs. Cantrell
What made you want to become a counselor? 
I am passionate about being an advocate for students and helping them socially, academically, and with their future plans. – Mrs. Guerra
I always wanted to make sure students had a safe place to come to because I didn't have that when I was in high school. – Mrs. Gates
I always knew I wanted to work in education and felt such a big impact could be made in the school systems, where kids spend the majority of their day! I enjoy the combination of academics and emotional support that a school counselor provides. – Mrs. Tolbert
When I was in High School, I did not have the support or guidance I needed to stay on track for graduation. I overloaded myself with advanced courses, worked full time, and missed out on a lot of high school activities. Because of this, I missed my graduation and had to jump through hurdles to get back on track. I did not start my young adult life as planned. It took a lot of hard work and time to get where I am right now. I became a counselor to make sure every student had someone looking out for them, like I had hoped someone would have looked out for me. – Mrs. Cantrell
What are some responsibilities you have as a counselor?
Counseling students individually and through small group counseling, visiting students in the classroom through guidance lessons, and helping students with academic planning – Mrs. Guerra
Supporting students' social, mental health and academic needs. – Mrs. Gates
As a school counselor our responsibilities vary and look different sometimes every single day! We are responsible for reviewing students' classes and graduation requirements, we go into classrooms to present guidance lessons, run small groups, and also meet with students individually. We are here as an advocate for our students and sometimes this is done through planning, meetings, and working with parents as well! – Mrs. Tolbert
My position on campus is super unique! I help make sure each student is college, career, or military ready by the time they graduate. I work closely with students during Dual Credit enrollment, and assist with senior checklists! I try to make sure students are up to date with volunteer hours if they are seeking a service cord for graduation; I maintain the cohort Google classrooms with information beneficial to students; and I sponsor a few clubs and student organizations. Most importantly, making sure each and every student is connected, welcomed, and supported. My job is super rewarding!  – Mrs. Cantrell
What do you want students to know about you?
I love being a counselor and my door is open to any students who need extra support! – Mrs. Guerra
I am here to help in any way I can. – Mrs. Gates
I love being a high school counselor at Pieper and look forward to coming to work every single day! I can't wait to see each of you graduate and go on to be successful after high school. It is so rewarding watching our students grow and learn about themselves and who they are from 9-12th grade! – Mrs. Tolbert
What I really want students to know is that I am here for them! I am here to help, to listen, and to support!  – Mrs. Cantrell
Leave a Comment
About the Contributor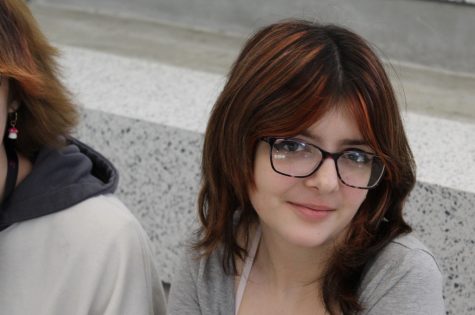 Madeline Keeling, Staff Reporter
Madeline Keeling is a 9th grader at Pieper High School. She is involved in journalism, ASL, and AAVTC. Maddie enjoys the photography involved in journalism.