Dance Teams Racking up Awards
On February 4th, the Legends JV dance team took the stage at Alamo Heights High School and brought home 2nd place overall finish. The team placed 2nd in pom and jazz and 1st in lyrical. The performance also received additional recognition for their choreography, precision, showmanship, and technique.
 "They did a fantastic job and I'm really proud of what they put on the floor!" dance instructor, Kayla Speaker said.
 The following Saturday, February 10th, the Legacies Varsity team competed at Seguin High School and were named the Ultimate Grand Champion Team. They received 1st place on all four of their routines- contemporary, kick, pom, and jazz. They also received an Outstanding Artistry Award for their jazz and contemporary routines. The Legends were also awarded a "Crowd Pleaser Award" for contemporary and kick. The awards didn't stop there; however, because the Legends also won the Overall High Point Award for their contemporary routine, making it the highest scoring routine of the night! These wins were a huge team success, but it wasn't just the teams that did extraordinary. 
"Our duets and solos were also phenomenal," Speaker said.
The Legends team had 3 sophomores place: Ivy Bryant, Chloe Morales, and Mya Carlisle, as well as Shelby Sharp and Mya Carlisle who placed 2nd of all high school duets! Mariella Garcia & Gracie Ibarra came in 3rd place. Mariella also went home with another achievement under her belt as she took home 5th place in 11th grade solos. 
The following week brought about another round of competitions, with the teams traveling to Dallas where they again brought down the house with outstanding performances. 
"Legends won first place in all of their routines in their division and came out the JV Grand Champs in their size division, and Overall Grand Champs regardless of team size. They were the best-scoring JV team there!"
The Legacies were awarded the highest possible accolades, "Diamond Adjudication" for every one of their routines, were the Small Team Grand Champions, and received 2nd place out of the entire contest. Shelby Sharp and Mya Carlisle's duet placed yet again; this time winning 3rd place out of all duets. Shelby also placed 4th individually for her solo in the sophomore division.
"These dancers have been working relentlessly to make a name for themselves out of the gate, and are doing just that!" Speaker said.
The next stop for the Legends and Legacies is a competition a little closer to home, at Davenport, this coming Saturday.
Leave a Comment
About the Contributor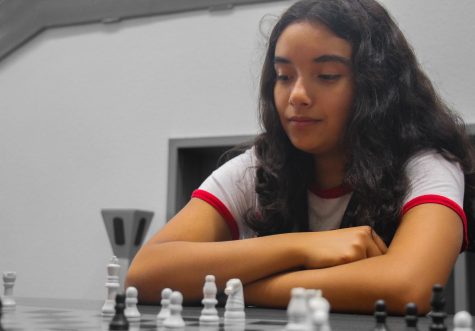 Abby Arellano, Staff Reporter
Abby Arellano is a Freshman at Pieper High School. She is involved in journalism and basketball. Abby enjoys the writing and observing involved in journalism.