Book Review: Sunkissed
Sunkissed by Kasie West is a lighthearted, contemporary romance for young adults. 
Everyone claims to have that one summer they will never forget. Avery didn't believe this would be reality for her, but the summer before her senior year of high school changed everything. 
That summer, Avery's parents dragged her and her sister Lauren, to a remote family camp for two months of "adventures." Avery was not looking forward to this summer, especially since she was betrayed by her best friend right before summer started and hopes to overlook it. The camp doesn't even have wifi, and on their first day of camp Avery gets hot coffee spilled on her. Just when Avery starts to believe this summer would be as uninteresting as the others, she is proven wrong. She ends up meeting Brooks –delightful, bewildering Brooks– who just happens to be on staff at the summer camp. With the intention of getting to know Brooks better, Avery embarks on a journey of self-discovery, transforming from her "go-with-the-flow-self", into a risk taker. Once Brooks offers her a life changing opportunity, she must decide how far she is willing to go to discover her true self. 
Once you start this book, you won't be able to stop reading the adventurous and enthralling romance. It does a wonderful job of highlighting parts of what most of us would call an unforgettable summer: filled with love, laughter, and exploration. Sunkissed is a great book for daydreaming about your "perfect" summer. It gets to the point, starts off intriguing, and doesn't have a slow beginning as most books do.
I do wish this book was longer or had a "part-two" to continue this exhilarating story. This book definitely has the potential to continue, or even be a series. It could share more of the adventurous Avery and Brooks go through, or even a story in Brooks point of view. 
I highly recommend this astounding book, now one of my top favorites, to everyone who wants to experience this journey of self discovery with Avery. 
Leave a Comment
About the Contributor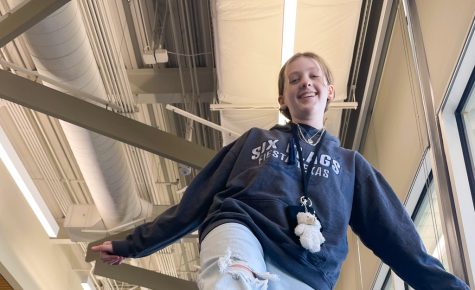 Katelyn Shenk, Staff Reporter
Katelyn Shenk is a sophomore at Pieper High School. She is involved in the Kindness Club and Journalism. Katelyn enjoys the creative writing portion of...