Show review: Wednesday
Tim Burton's Addams Family spinoff, Wednesday, is Netflix's new hit series. It tells the story of the deadpan daughter of Morticia and Gomez Addams, who finds herself in the town of Jericho and attending a nearby boarding school, Nevermore Academy. During her time here, Wednesday sets out to master her psychic ability while solving a mystery about a brutal killing as well as a murder that her parents are somehow mysteriously connected to.
Created by Alfred Gough and Miles Millar, the show stars Jenna Ortega as Wednesday along with supporting actors Catherine Zeta Jones as Morticia, Riki Lindhome as Dr. Kinbott, Luis Guzman as Gomes, Fred Armisen as Uncle Fester and original actor of Wednesday Addams Christina Ricci as Marilyn Thornhill. The overall show has 4.7 stars and the audience adored Jenna Ortega's performance.
Here's a quick rundown of some of the characters in the show, so beware of spoilers!
Wednesday:
During the first season, she grows from being the loner goth girl of the school to showing a certain fondness for the people she holds dear. Even though she won't admit it. Wednesday wont let anyone torture her brother, Pugsley, but her. Later on in the show she shows the same attributes with another character, Eugene Otinger. Overall, Wednesday Addams is the same sadistic, torture loving, goth girl that we all know and love.
Enid Sinclair:
Enid is Wednesday's roommate and her polar opposite. While Wednesday is black and dreary, Enid is preppy and pink. Despite Wednesday being Wednesday, Enid tries her best to make sure she feels welcome and to befriend her. Even though you can always see a smile on her face, that is not so much the case when she's around her family. Since she's a werewolf, she's supposed to transform every full moon, but she can't and she's isolated at home because of it. Also because of the isolation she feels at home, she is prone to befriending everyone, especially Wednesday and her love interest.
Bianca Barclay:
She's introduced as the queen bee and popular girl at the beginning of the story, but as you see more of her, Bianca is not who she seems. Bianca is a brilliant student and the best on the fencing team, so when Wednesday, who loves the sport, came to the Nevermore Academy, it gave Bianca a challenge. Even though she is a bit of a jerk, she would never use her powers as a siren to control people to like her, so when Xavier suggested the idea to use her powers on him at the dance, she doesn't take it well.
Leave a Comment
About the Contributor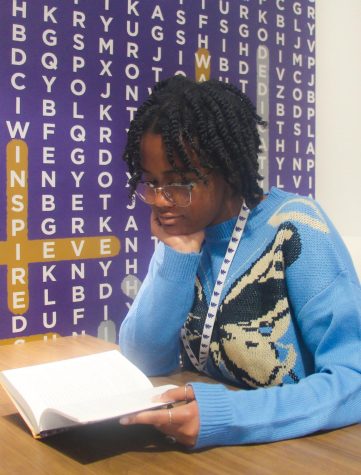 Kimora Sharp, Staff Reporter
Kimora Sharp is a 10th grader at Pieper High School. She is involved in Journalism. Kimora enjoys the photography and writing  involved in journalism.