Book review: It Ends With Us by Colleen Hoover
It Ends With Us is a worldwide phenomenon for all ages, from teenagers to adults. Colleen Hoover writes a profound book about how the main character, Lily, goes through a whirlwind of trauma and abuse, mixed with deep passion and love. 
Lily Bloom was born into a picture perfect world where she would go to school, come home to a nice and clean house, and sleep in a good bed. At least that is what everyone thought when they looked at the Blooms.  It turns out that Lily's father, Andrew Bloom, hit and abused his wife. Their relationship was actually one full of violence, apologies and gifts, all on repeat. 
When Lily was sixteen, she met a homeless boy, Atlas, who lived behind her in an abandoned house. She took care of him and helped him out, and even developed feelings for him, until his situation changed and he moved away. Atlas was the first person to see the abuse and help Lily make sense of her feelings surrounding her hidden reality.
As an adult, Lily moves to Boston. Her father passes away and Lily works through the resentment she feels towards her mom for putting up with years of abuse.  Lily opens up her dream flower shop and Ryle comes into the picture. Ryle is a medical resident working to become a neurosurgeon. He has everything handed to him- good looks, family money, a bright future, but he comes with secrets of his past. Ryle and Lily quickly fall in love, but Lily finds herself in the same pattern with Ryle that her mother was in years before. Lily was disgusted by her mom until she was in the same situation. She had wondered all her life how her mom could live with herself and not end the abusive relationship, but now she realizes how hard it is to end the cycle. 
It Ends with Us is a smashing hit with several shocking plot twists. This book is a must read for all ages. Colleen Hoover and the book will not let you down. It takes a very touchy issue- domestic violence- and addresses it from the inside out, helping readers to feel the paradox of love vs pain, self respect vs compassion.
"It stops here. With me and you. It ends with us." This quote is the most important in the book, because it is Lily stopping the abusive cycle her mother wasn't brave enough to.
Leave a Comment
About the Contributor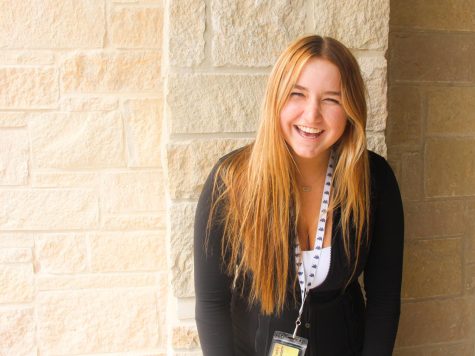 Avery Taubert, Staff Reporter
Avery is a student at Pieper High School. She is on the girls' varsity basketball team and is involved in journalism. Avery enjoys writing articles in...