Wrestling Teams Take 1st and 2nd at Tournament
On December 4th, the wrestling team won first and second places for girls and boys respectively during the Ranger Roundup wrestling tournament at Smithson Valley. Girls varsity beat Smithson Valley by 51 points (159 team points) while Boys Varsity came up short of Smithson Valley by 24 points (209 team points).
"Despite being such a young team, I think that our school has developed this expectation to really be the best. I think wrestlers have really excelled in it. We have kids that were puppies in the very very beginning of the year, and they didn't win anything at all, and now we're bringing home medals," Coach Arrieta said.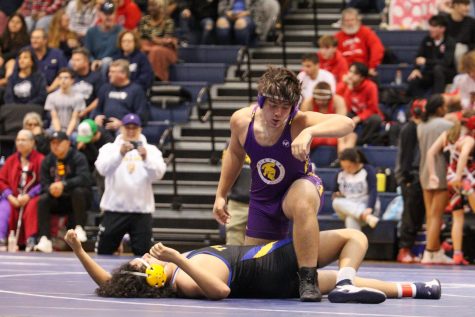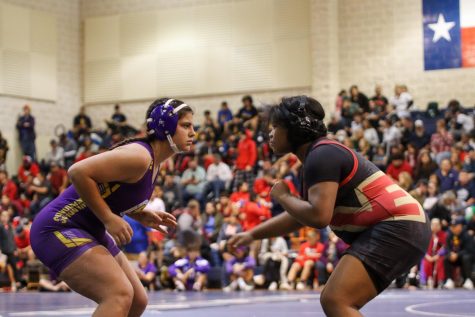 The competition around this area is fierce, with several high ranking schools in this tournament. Nonetheless, our team did surprisingly well, especially for being only 1 year old. One big surprise was Braylon Saekoaleo, with one of the fastest pins, clocking in at an amazing 8 seconds. 
"He tried to shoot on me. I snapped him down, and I just got him from there," Saekoaleo said of his successful move.
One of the most impressive and fastest improving wrestlers is Meela Stubbs. She's brand new to the sport, but not only did she place first in this tournament, she's placed in 2 before, Steele's and Churchill's. Her talent hasn't gone unnoticed either; she's already gotten the attention of a college keeping an eye out for her.
The wrestling team is rapidly growing and gaining strength every day. With last year's district champion title secured, this year, the goal is to take regionals. 
Leave a Comment
About the Contributor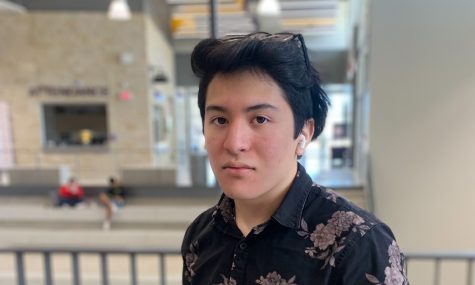 Michael Cobarrubias, Staff Reporter
Michael Cobarrubias is a Junior at Pieper High School. They are on the Pieper wrestling team as well as theater and, of course, journalism. Michael enjoys...